Tamara Hancock
www.snarkyheifer.com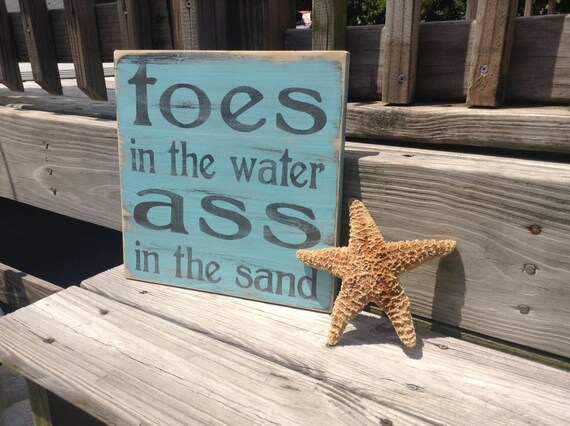 Oh, boy!  This is the easiest blogging challenge entry of all time!  What is my dream job!  Well, that's easy…
I would like to be paid to sit on warm beaches while sipping on piña coladas and watching sunsets. That's right. I'd like to be a "reviewer" of beachfront property.  Could be private beaches, could be public beaches, could even be a fancy millionaire's island… I ain't picky as long as there is ocean, sand and a cabana boy to wait on me.
Oh, and there has to be WiFi, electricity and running water.  This ain't Survivor, ya'll.
I would like to be able to lounge in a hammock, taking in all the scenery around me.  I will be pampered in beach resorts, condos and beach side hotels because no beach will be acceptable unless it has my "seal of approval".  And, to show my appreciation, I will write the crap out of some awesome reviews!   The things I will write about will make the beach owners worship me.  That'll be what actually pays money – the other stuff will just be perks of the job.
It's actually a pretty tough job; but someone's gotta do it.  It might as well be me.
No children will be allowed to pester me.  There will be massages… and facials… and pedicures… and fruity, adult beverages constantly flowing.  It's a darn good thing I'll have a cabana boy.
All that stimulation will serve as my writing muse.  No more writer's block.  No more dumbass writing assignments about boring business-y crap that no one cares about.   Nope.  I will be FREEEEE!
Why would this be my dream job?
Well, duh!  Let me spell it out for you:
I will be able to roll out of bed and onto a beach most days
The beach
I will be pampered in exchange for good reviews
The beach
I will be paid to travel and write
The beach
I will have a cabana boy
The beach
Piña coladas
The beach
When I discussed my dream job with the tiniest spawn, though, she tried to burst my bubble.
Spawn: Momma, if you could have any job in the world, what would it be?
Me: I'd be paid to sit on the beach all day drinking piña coladas.
Spawn: Do people really get paid to do that?
Me: I'm sure someone somewhere does!
Spawn: Well, I guess you could live at a beach hotel and just wash dishes or something in case it doesn't pay.
Me: Uhm. No.
Spawn: But you're a great dishwasher. I bet someone would pay you a lot of money to wash dishes.  Then when you're done, you can just go and relax on the beach.
Me: I thought this was MY fantasy?
Spawn: Well, it has to be realistic.
Me: You never said anything about realistic!  Just for that, I'm not taking you to my beach job with me.
Spawn:  Ok, fine. You don't have to wash the dishes.  We'll make Daddy do that!
Me: Deal.
Now, THAT'S what I'm talking about!